The History
Calypso Realty's grand opening announcement from 1996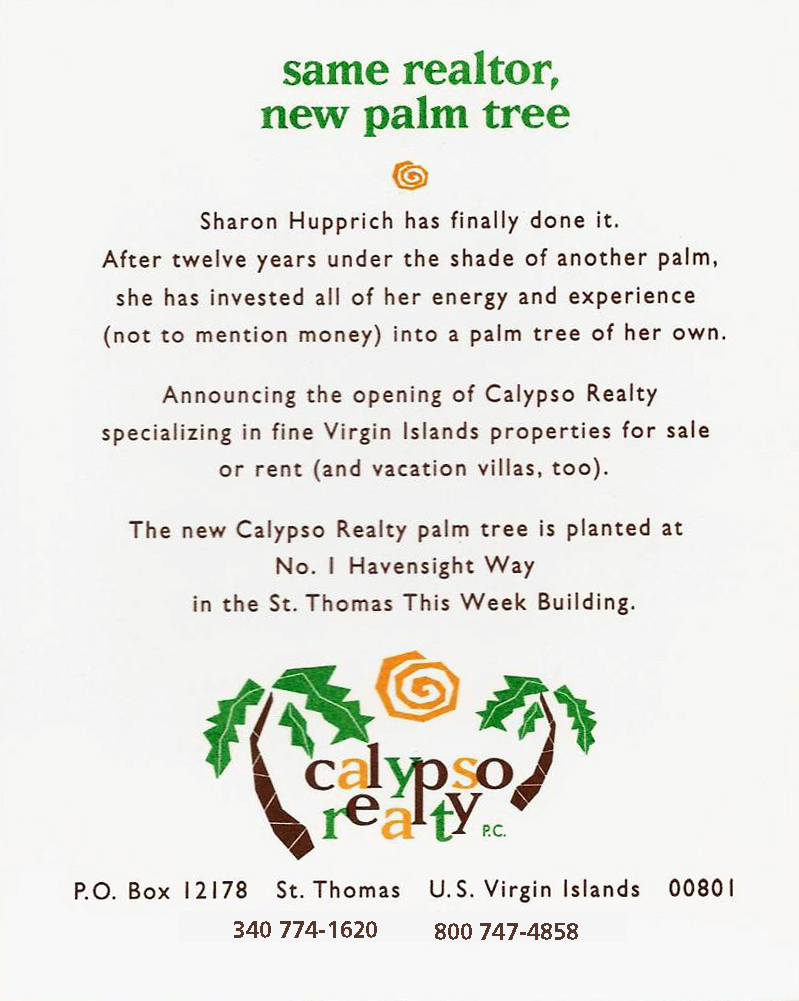 Calypso Realty, "a boutique full service real estate Company" was formed March 1, 1996 with Sharon E. A. Hupprich as the principal broker.  The grand opening announcement from then,
Sharon was a sales agent with Byrne-Brown Realty beginning in 1985 and the sales manager from 1987 until February 1996 when the owner left island and closed the business in the aftermath of hurricane Marilyn.
During her tenure at Byrne-Brown Sharon managed several sales associates and became a National Association of Realtors® Million Dollar Club member. Her specialty was and still is the high-end market; both sales and listings.
Sharon and Fred are full time residents and homeowners on St. Thomas since 1981. Fred (everyone calls him "Coach") eventually left Xerox and in 1985 joined the faculty of the prestigious Antilles School http://www.antilles.vi teaching math, science and physical education. He is now the Director of Athletics.