Leasing and Property Management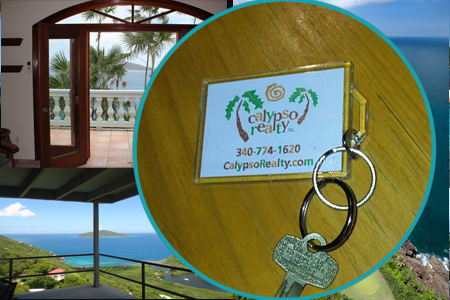 Calypso Realty handles the full spectrum of real estate transactions from sales of residential homes, home sites, condos and businesses to commercial sales and leaseholds, and the leasing of properties long term and short-term vacation homes. Calypso currently has 35 properties in the long-term property & rental management division and 4 unique properties in the vacation property & rental management division. We enjoy an excellent reputation with our owners, tenants, guests and sub-contractors.
Calypso Realty maintain properties for off-island owners in a cost-effective and competent manner with excellent attention to detail. We handle everything from minor maintenance and repairs to large-scale construction and re-construction of properties. We replenish and re-supply inventory as needed and in concert with our owners and tenants. We do not accept properties in poor condition. We will work with and assist owners in bringing their property up to a very good standard to optimize the rental potential and to obtain a quality tenant in our competitive rental market. We set the bar high for property condition!
The vacation rental business has grown from a few simple condos to four unique properties from beach side condos such as Seas The Moment at Cowpet Bay West to the luxurious 3 bedroom beachfront villa; The Beach House situated on the beach just steps from the Caribbean Sea and featuring its own dock. This part of the business has provided many potential purchasers their "first look" at living on a tropical island.
Our advertising tag line is … "Island-style living…for a week or a lifetime" and many people take it literally and purchase a primary residence or second home with us at Calypso Realty!