old welcome/don't use

Welcome to the U.S. Virgin Islands!

For a week or a lifetime Calypso Realty will help you find your piece of paradise!  We have a well deserved reputation for listing and selling luxury real estate and working with first homebuyers as well as managing vacation villas and long term rental properties. Whether you want to settle into a St. Thomas villa for a week or forever, Calypso Realty will find you the perfect residence.  We offer magnificent properties from beachside condos to luxurious pool villas all with extraordinary views of turquoise waters, palm fringed islands & lush flowered landscaping.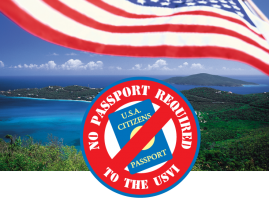 No passports are required for US Citizens to enter the US Virgin Islands or re-enter the US when travelling from the US
Virgin Islands. However, we strongly encourage all US citizens to obtain a passport for identification purposes. If you do not have a passport you will need to have an original birth certificate with a raised seal along with a government issued photo ID to re-enter the US.
Flying to St. Thomas
  There are non-stop and direct flights to St. Thomas via major gateways including
American, Delta, United, Jet Blue and Spirit,
along with several charters. You have no reason not to come to America's Paradise!
Need Help? JUST ASK US!
How come we know so much?
Because we're located RIGHT HERE on beautiful St. Thomas
and have been in the Real Estate Business since 1985!
LIVING ISLAND-STYLE…. FOR A WEEK OR A LIFETIME!
For a week or a month, your own luxury pool villa or condo will offer you
the privacy you deserve and at surprisingly affordable rates.
For a year, you can enjoy your own home, condominium, or apartment,
while you experiment with island living.
For a lifetime, we'll help you find and purchase your home, condo, land or business!
Full property management services available for our valued clients.

We are members in good standing of:
St. Thomas Board of Realtors National Association of Realtors
St. Thomas – St. John Hotel Association St. Thomas –
St. John Chamber of Commerce